Only just realised you can take some spectacular pics with the panorama function on the phone. The first is a bog std panorama of the departures board at Victoria station. Uses landscape format panned sideways. No particular surprises apart from the occasional train leaving on time.

The next photos were taken in the vicinity of Victoria but using a landscape format in a vertical panorama. Allows you to take much bigger canvases.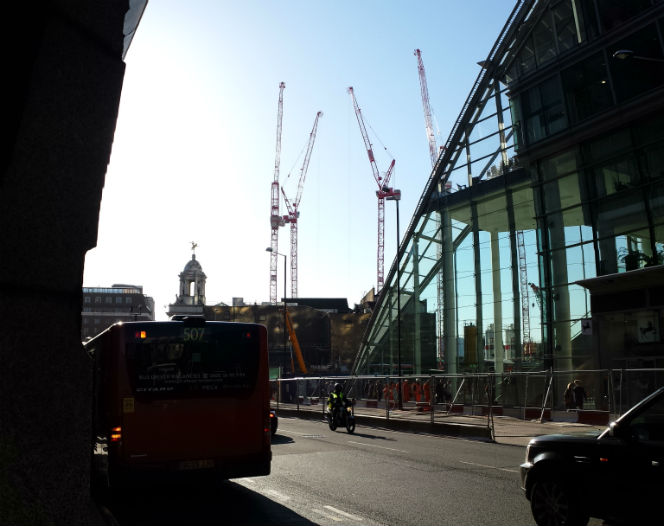 This is what a std panorama looks like of that scene (ish).