Some of you will have been following the story of me being without my phone for over a week now. I well I am irrationally excited to tell you that it is nearly here. I'm sat at home in the conservatory waiting for Pardeep.
Pardeep works for courier DPD. I know exactly where Pardeep is. I've been following his progress with great interest to the point where I've been constantly refreshing my screen to see if he is getting any nearer my house.  The screen shots at the bottom of this post tell the story.
There are a couple of very slight disappointments. The first is that there is a lag between the status shown and Pardeep's real location. As he pulled up outside my house I wanted a screenshot of him doing so. It didn't happen and the next time I looked, which was when he had gone, the status of the delivery had changed to "your parcel has been delivered". Not a major issue, just a very slight disappointment:)
The second disappointment was that I wanted to take a photo of Pardeep. He was a very cheery bloke. The problem was that the device I would have normally used to take the photo was the one being delivered by Pardeep. He wouldn't have wanted to hang around while I opened the box, took out the phone, inserted the battery, SIM, SDCard, entered my credentials and waited for all the device updates to happen.
Hey, no big deal:) The updates are happening right now. I am pleased to tell you that my wallpaper and lock screen photos are back in place although little things such as the screen lock, lock screen message (Tref's phone) and misc other settings such as which icons go where have to be manually redone.
I can tell you that the last time I used this phone appears to have been on Shakespeare's birthday, 23rd April, because that is the date of the most recent SMS restored by my Samsung backup account. The SMS, fwiw, is from my wife and it says "Powerpoint for beginners". What gets backed up where is something I will have to check in making any decision to move handset vendors.
All my apps are being reinstalled. I'm not totally comfortable about all the permissions I'm having to give. Security around what an app can and can't do is is something that the Android will need to sort out. It also seems odd that the "internet" app automatically installed on the home screen is not Chrome. It must be something Samsung has chosen. IE perhaps but there is nothing to tell me what it is. That one won't last.
Anyway follow the progress of Pardeep as he winds his way through the sleepy streets of Lincoln towards my house, dropping parcels off on the way: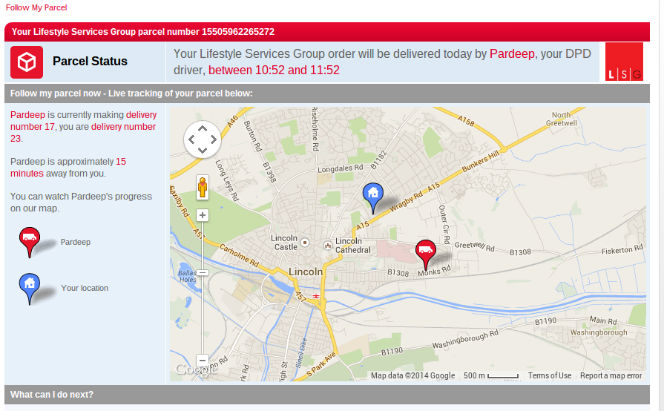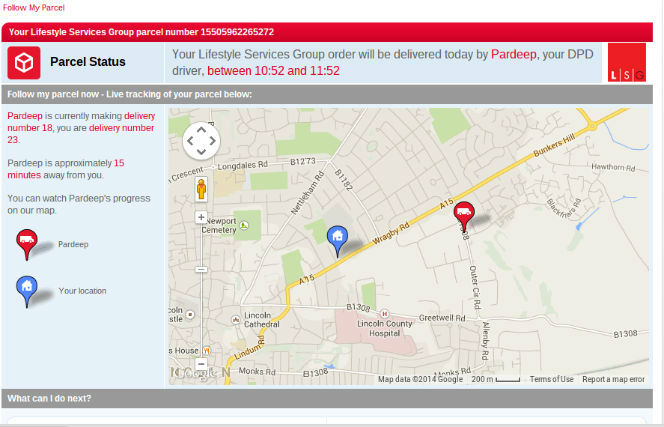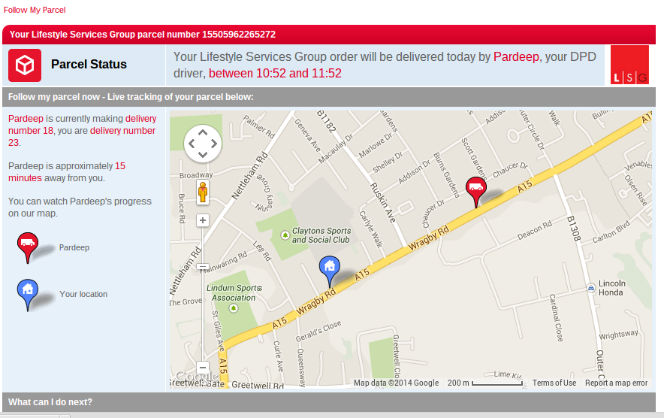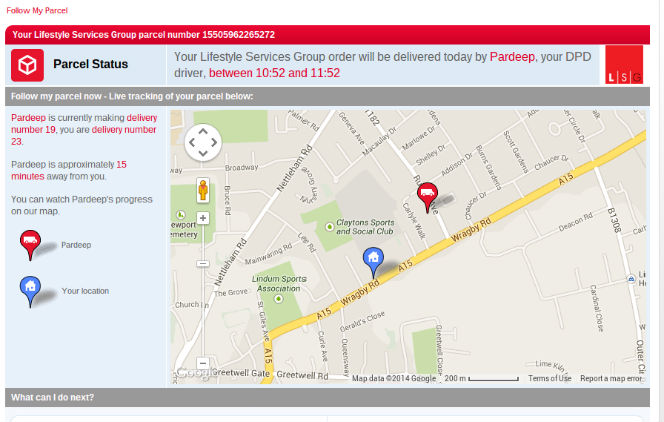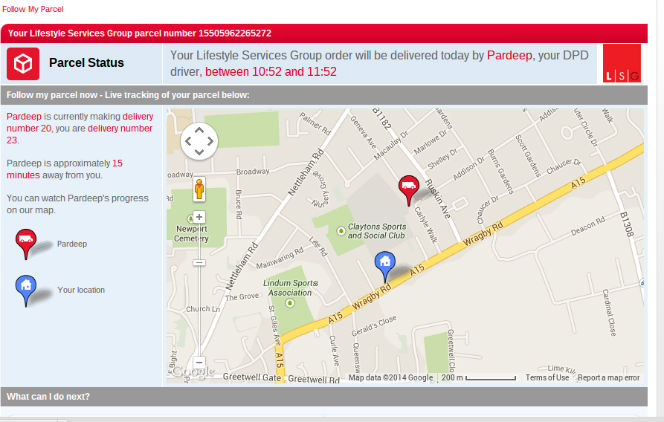 Other good parcel delivery reads: