First time at Newmarket Races yesterday. We had tickets courtesy of Adnams Brewery and met at 9.30 am at the West End Tap for a glass of champagne before setting off. It was a glorious sunny day and prospects were good.
I had bought a copy of the Racing Post in order to study the form in the (air-conditioned) charabanc that had been hired to carry us to the meet. Two pounds forty it was! The hidden cost of  day out at the races!
In the end I didn't bother with form. It's all too complicated, especially once you've had your first glass of champagne. For some races I picked the favourite, or one of the fancied horses, and for others I went for an outsider each way.
Needless to say only one came in. Reality is you only need one decent winner to offset all your other losses and the family will be pleased to know that in all I was only down £18 on the day. Not bad value for a whole day out at the races.
This doesn't count the cost of the Racing Post plus a few other incidentals such as the Veuve Cliquot but it matter not – these things have to be done properly, innit.
Yesterday's meet was flat racing. My first time at the flat, not that I'm a regular racegoer – Racing Post would have to drop its prices for that to happen. It did feel a bit strange that each race was just a out and out straight sprint. The horses would start as vague dots in the distance and gradually grow until you could see them properly and begin to get excited.
The only way to really get excited at the races btw is to have a bet. Otherwise it's just one horse running trotting along against seemingly other identical horses and not in any way that is particularly interesting. Could just as well be donkeys or camels.
Most of the time the excitement is short lived. Even when you win the effect dies off pretty soon after collecting your winnings. It should be possible to measure the rate of decay of excitement:
dEr/dt= -λr Er
where λr is the Racing Excitement exponential decay constant and Er is Racing Excitement.
Note racing excitement is different to other forms of excitements which can have different shaped decay curves and sometimes even exhibit growth.
Also λr should not be confused with Racing Certainty (RC) which whilst often sought is totally mythological.
During the conceptualisation of this post the idea of researching the existence of  λr did spring to mind. Might even be able to get a grant to do it! However the notion of spending lots of time measuring the process of decaying "happiness" or the appearance of happiness somehow didn't seem conducive to one's own happiness especially when considering how much champagne would have to be drunk. λr will probably remain theoretical and unproven.
In the meantime there is a shed roof to felt and it's looking like another beautiful spring day in the shire. A finished off shed = happiness with a very slow rate of decay λshed  →∞  🙂
My thanks to Nige and Lewis @Lewi_D84 from the West End Tap @WestTap in Lincoln for the invite  and their hospitality – try their beers.

This 'orse didn't win although I'm sure it tried its best.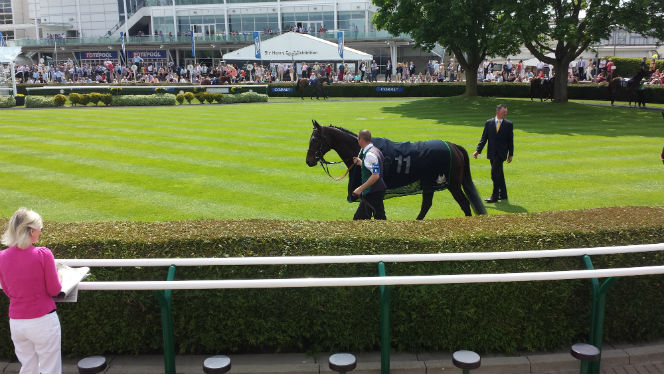 Sign outside the West End Tap. It's all in the small print:)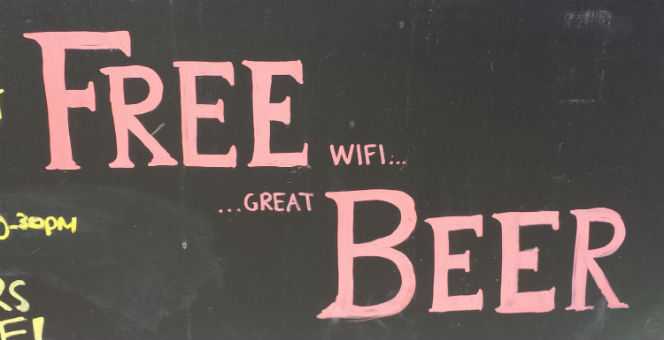 Other good horse related reads:
Sgt Reckless in 3.15 at Cheltenham
Psst – wanna buy a racehorse?