Ya get out of the office and what do you see? Well out front there are swans swimming lazily along on the water. The red brick building is the library. My office is to the left where that sticky out yellow bit is but on the other side.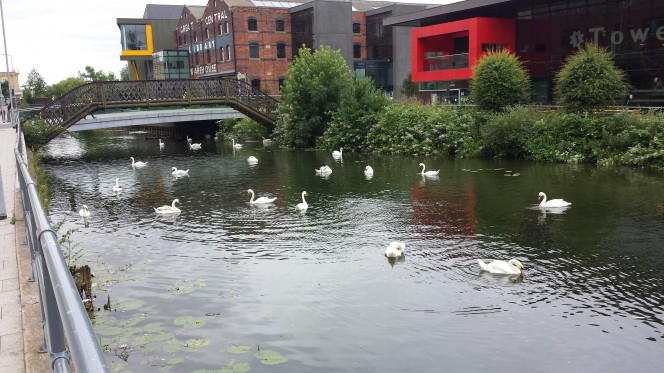 The library as seen from the back and just outside my office looks like this. Nice reflection in the glass. The site was a part of the old railway sidings near the now defunct St Marks Station in Lincoln. Not many students in there now that term is coming to an end (yay, school's out, for summer).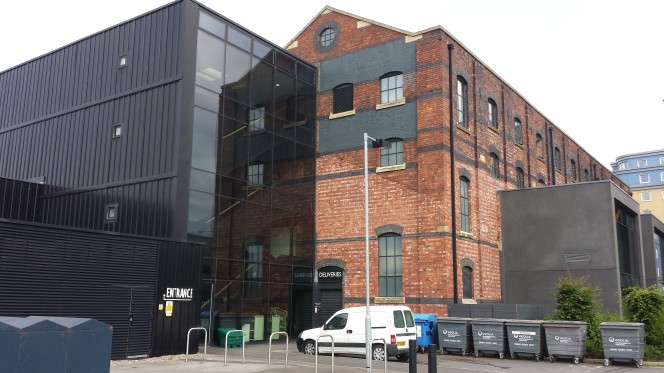 So this afternoon I walked to the gym. The route takes me past a pond of some sort. Watery stuff anyway. I saw this lifebuoy and was prompted to take a pic. I do that kind of thing.
Going or some reason I cast my pixels on the other side and found no lifebuoy. Hope the students haven't nicked it. That would be irresponsible. In my day it was estate agents signs. I make no judgement. I merely observe.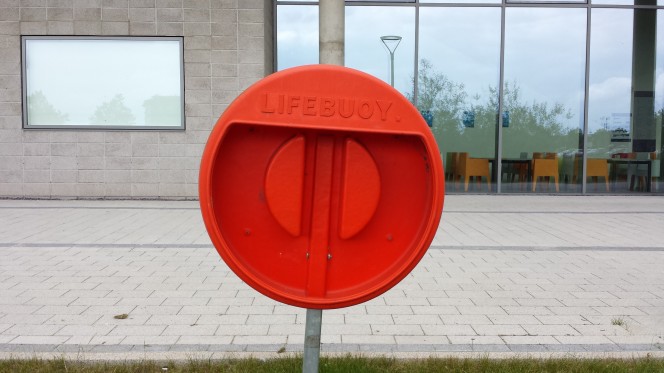 Next to the non lifebuoy I found a post that I found interesting enough to photograph. Andy Davidson would approve I'm sure although he would have done a better job of it. Note the football floating in the water behind the post. Oops or oh dear. You choose.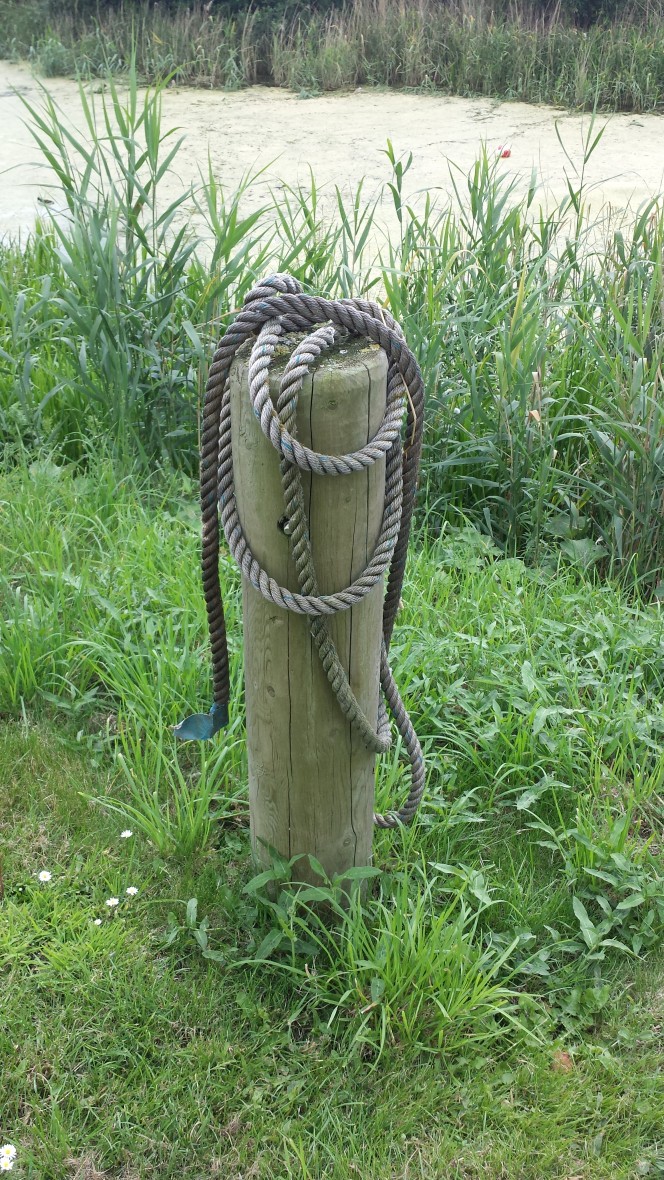 Next up is a view of the water. The floating football can be clearly seen, fwiw. Lots of algal growth on said water. No idea if there are any fish in there. Doubt it.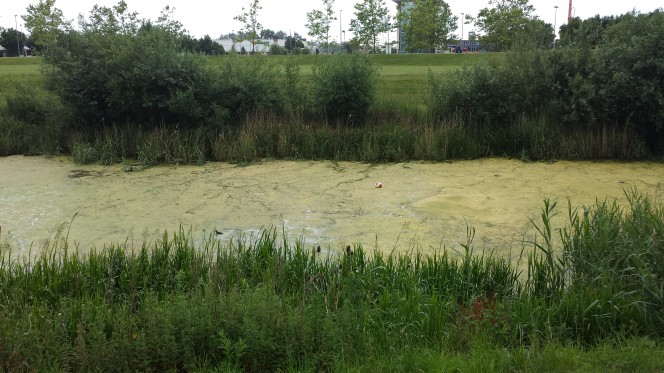 And finally, my Lords, Laidees and gennelmun a view of a cherry picker outside the Gym. Looks like they are changing a light bulb. That's the downside of having lots of street lights (Street Lights, there ain't no place I can't see – Crusaders Lincoln Uni remix version).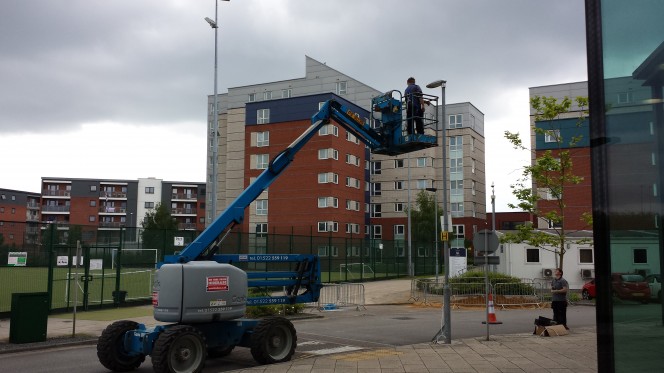 This has been a test post to check out the photo sizing feature in WordPress. It works. Thanks Rob. More on photos in a couple of weeks time.
Other pixel filled university related posts worth a skeet:
A view of Lincoln University from the office
That's all I could find.