Sometimes the simple things in life are the best. A couple of Weetabix, fresh raspberries, chuck in a handful of blueberries and chop up a banana and off you go.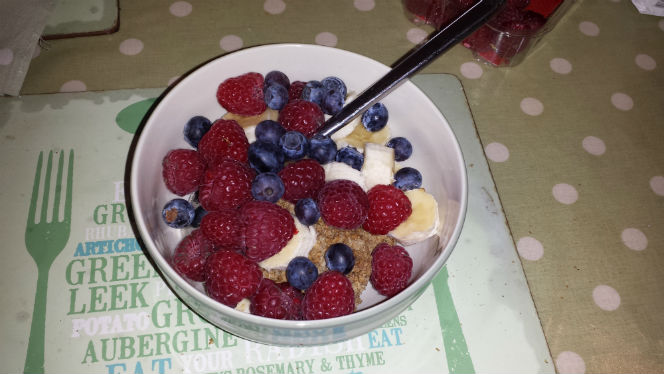 But hey, wait a minute. There is no milk. You can't have Weetabix without milk. I realise some do but they are not the norm (and I refrain from further exploring that thread). No problemo. You want milk? Here is milk. Semi skimmed. Yum.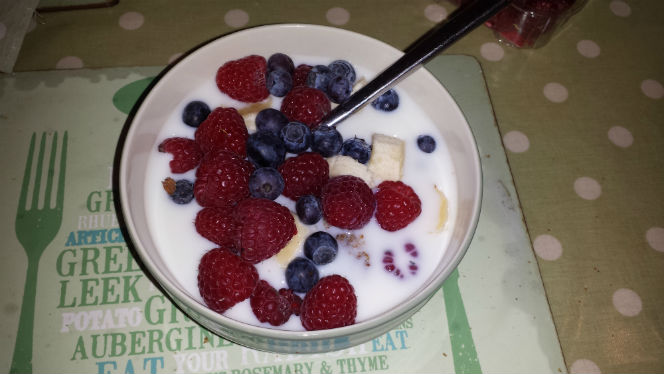 This post has been brought to you by a slightly annoyed Trefor Davies who today went swimming, came home and ate the breakfast as illustrated, walked to work and has just come back from the gym having forgotten to bring his shorts! Last weekend I went to the gym and forgot to take my trainers! Where will it all end. What will Anthony say?!
Other truly scrumptious food related posts:
How to cook the perfect baked bean
Best pancake toppings
Important announcement on a Sunday morning