Deceased, kaput, no longer of this world – dead Chromebook motherboard
It is with a tinge of no real sadness that I present to you an image of a dead Chromebook motherboard. The Samsung Chromebook too is dead, on account of the non functioning motherboard.
It wasn't a huge loss because these things are so cheap they are almost disposable. And disposing of it I am indeed doing. The dismembering of the Chromebook, I hesitate to call it a computer because that makes me think Microsoft, has been done for two reasons.
Firstly out of simple curiosity to see what it looks like inside. Secondly although I didn't keep much data on the 16GB solid state drive there would have been some files of I know not what provenance and so it seemed to make sense to permanently delete this memory. Just what you would have done in the old hard drive days but slightly different.
As you can see the ssd now has a nail in it, driven firmly in by my handy Leatherman Multi-tool. No one should be without one.
The dead Chromebook motherboard itself is worth dwelling on. It's diminutive nature represents beauty and the plastic shell in which it was mounted, consisting mostly of screen, keyboard and a couple of speakers, evidence of how cheap these things really are to churn out.
It is the future. Low cost, disposable computing resource and User Interface.
I include an earlier photo of the dead Chromebook motherboard for comparison together with a number of not so artistic shots of the exposed underbelly of the Chromebook and a side on view of the battery, which is impressively thin.
To finish I leave you with some words of finality concerning the dead Chromebook motherboard. It is surely stone dead, deceased, nailed to its perch window sill, a stiff, bereft of life, rests in peace, pushing up the daisies, its metabolic processes are now history, off the twig, kicked the bucket, shuffled off its mortal coil, run down the curtain and joined the bleedin' choir invisible.
The Chromebook is dead. Long live the Chromebook.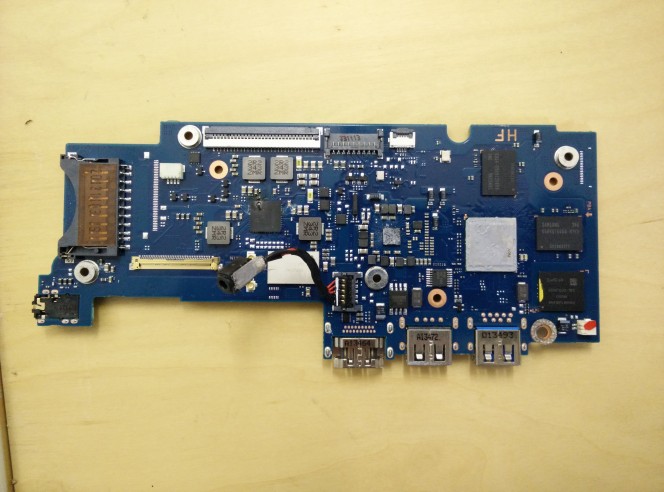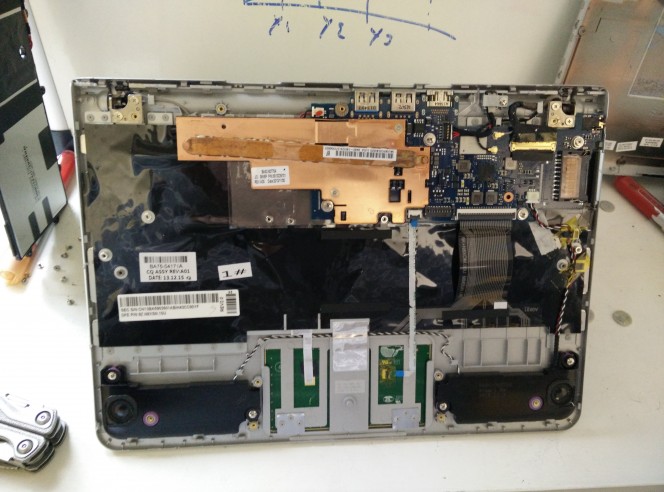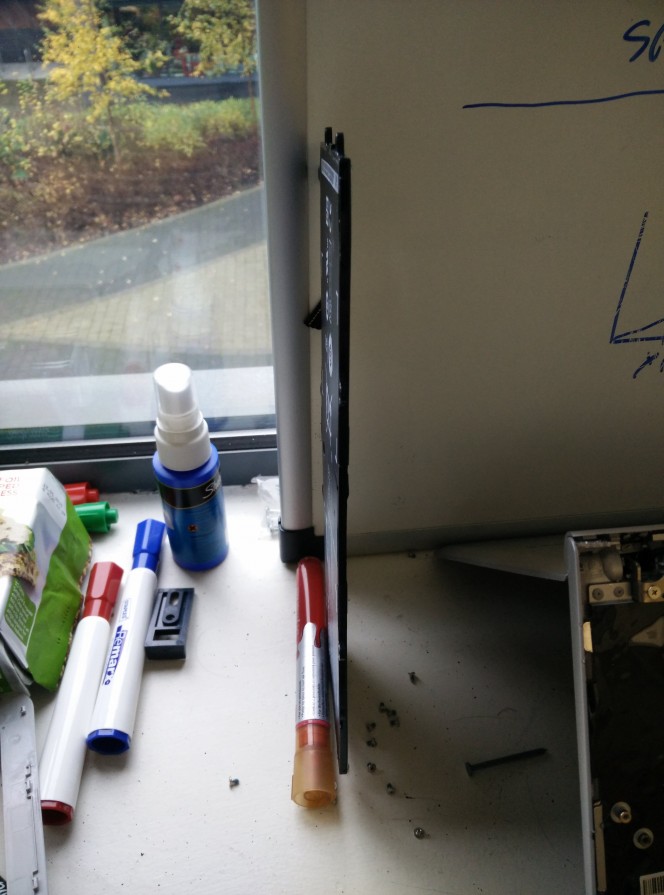 Other Chromebook posts are available.