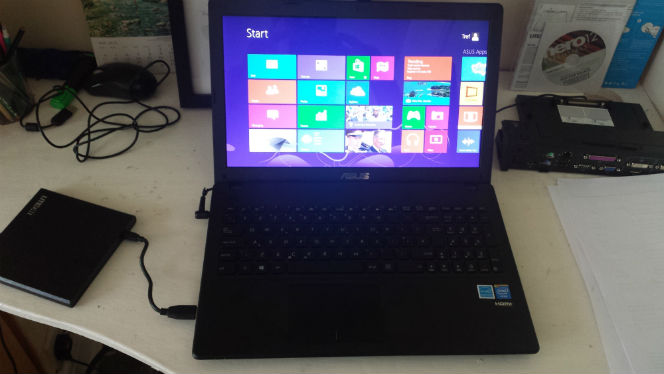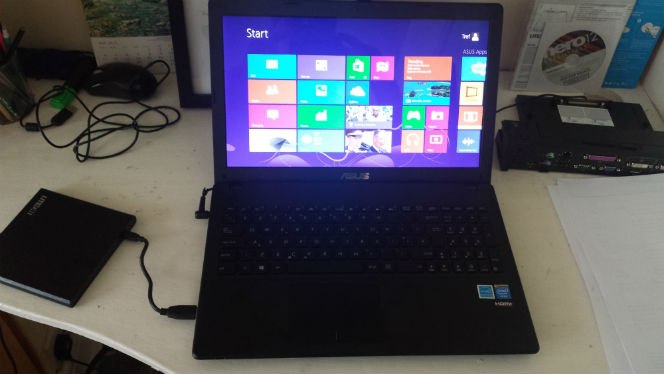 I bought a new Microsoft PC. It isn't really breaking news because I mentioned it in a post last week. Ordinarily I'd keep quiet about such an acquisition because it is an embarrassment to have to resort to such retro technology. I only bought it because I have a single application that needs to run on Windows.
However I am prompted to discuss it because in our house 4 out of 5 Microsoft laptops have gone wrong in one way or another over the last few weeks.
Kid4's screen went – he has now inherited my old work Dell laptop which being a Dell i5 he is happy about. Has to use an external sound card though because the internal one is broken.
Kid3's screen is getting decidedly dodgy. Not the screen itself but the hinges are coming apart. Kid3 is starting to think the unthinkable and is looking at Macbooks (urggglergnffs££££).
Kid2's screen broke a few weeks ago. This follows a repair job we had to have done to get her fan to work. She has seen the light and purchased a Chromebook. The Microsoft laptop now acts as a lampstand or some other similarly useful function.
Last week we have had a flurry of communications from Kid1, the heir, who needs his laptop for work but which now doesn't work. Something has gone wrong with Windows 8 that prevents it from properly booting. His only recourse has been to spend £110 tvm on installing a new hard drive and a new instance of Windows 8.
My wife Anne's laptop picked up the Chatzum adware crap and is looking pretty terminal. From previous experience with similar problems it isn't worth trying to fix. It is either going to be totally rebuilt using a copy of XP sourced from an as yet undetermined location or like as not consigned to the great electrical scrapyard in the sky. The new laptop, used largely for that single application has been designated as hers for the purpose of performing occasional tasks that aren't so easy on her iPad. Uploading stuff to eBay mostly.
The problems with Kids 2 – 4 laptops are down to build quality. They were all reasonably cheap purchases.  This is no excuse in a mass production world where quality should improve not deteriorate with time. You might say "what do you expect with cheapo laptops" but who is going pay top dollar for a teenager's computer? And when I say cheap I mean £350 to £400 cheap. These low cost laptops were still almost twice the price of a Chromebook.
The Chatzum problem is in my mind a legacy of an old order, a decaying Microsoft bug ridden world which will eventually disappear from our communal consciousness. Ditto Windows8.
In the meantime life goes on, broken hinge or no broken hinge. I haven't had the Chromebooks long enough to make comparisons but they are lighter, have solid state hard drives and just feel better and if one does break it isn't going to break the bank to get a new one.
The age of the Windows PC is coming slowly but inexorably to an end. In a previous post I forecast that the death date to be sometime in 2022. Gut feel is that it is still on track although as the end approaches things tends to accelerate, like falling off the edge of a cliff.
What is interesting about that new PC-less world is that all applications will have moved online. The only reason Kid4 needs a PC is to run games. The day surely can't be far off where all his games are available as a service online. Many of them already are. Another argument for having hardware is for video processing. I already use pixlr.com for my photo editing. Why shouldn't there be an equivalent service available for videos. Probably already is.
Having everything in the cloud makes so much more sense from many aspects – reliability, cost and convenience. All I have to do is make sure that there is adequate connectivity. I realise that this will immediately raise the hackles of the rural broadband activists amongst you but that is a completely different discussion.
The PC is dying. Long live the cloud.
Other really good reads but totally unassociated with this subject:
Spot the difference – Brandon Butterworth
A day at the races