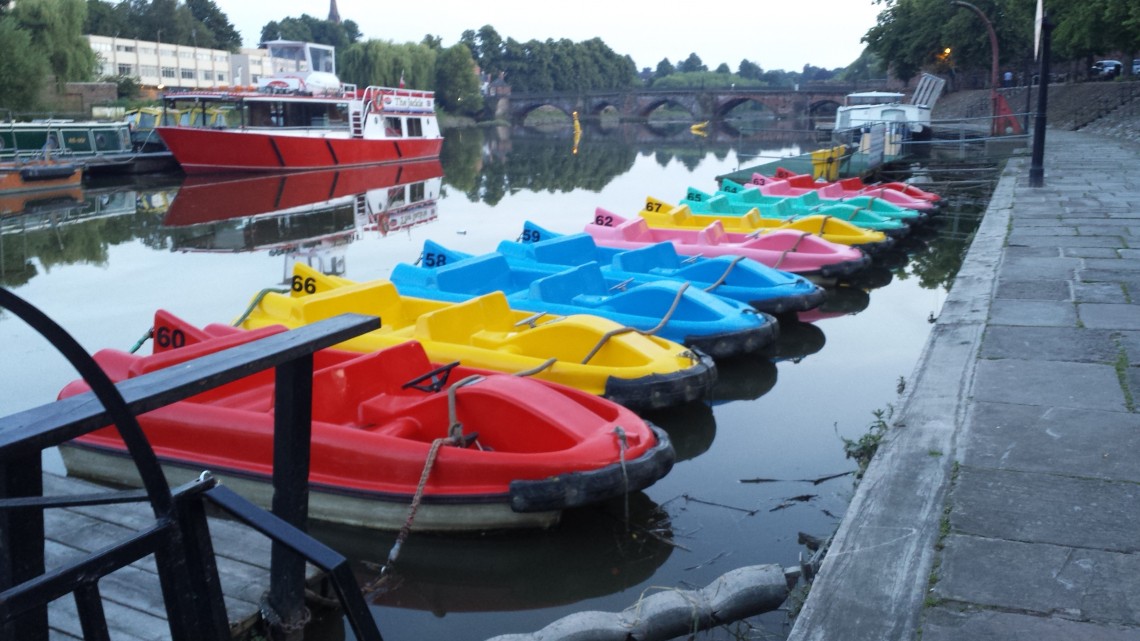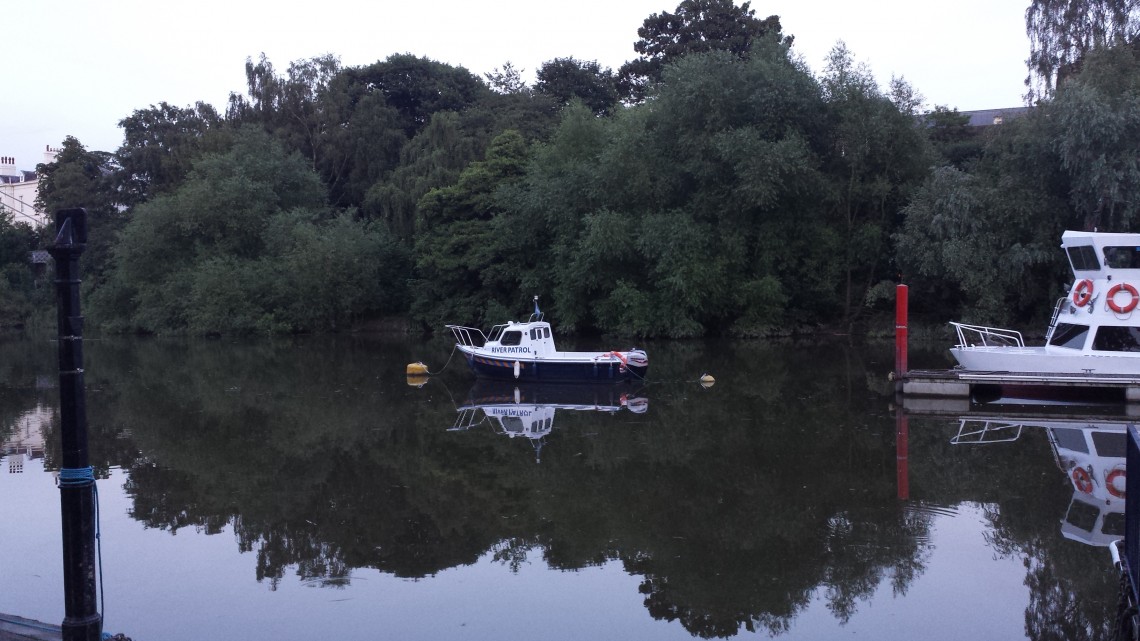 Boats on the river in Chester
What do you do on a balmy July evening in Chester? You take a walk down by the river  to check out the boats that's what you do. There's a party going on on the bandstand with some cool jazz. Diners are sat outside at Hickory's Smokehouse to the sound of Rhythm and Blues. The contrasting music styles seem to complement each other.
We have had our meal. Ribs smothered in bbq sauce. Couple of beers. There is no rush. We stroll along the river bank. The kids are being unusually amenable to being photographed. Eventually we grab a cab to go back to our hotel. The guy on the phone says 15 minutes. It comes in 5. We are on a roll.
Back at the hotel the kids hit the hay and I have a brandy before doing the same. The hotel bar is fairly empty. It is still early. I need my beauty sleep.