25th Anniversary Privacy International
Article 12 of The Universal Declaration of Human Rights says 'No one shall be subjected to arbitrary interference with his privacy, family, home, or correspondence.' This is the message driven home on the front page of human rights charity Privacy International who this year celebrate their 25th anniversary.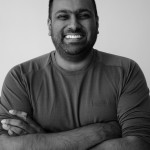 Executive Director Gus Hosein recently made an excellent contribution to our week of advice to the next government regarding internet related legislation. I thought because it's their 25th birthday I'd tell you a bit more about them. In particular we have to remember that they are a charity and need everyone's help in continuing their good work.
I first came across Gus and PI in the rush to defend against the Snoopers Charter. I spoke at an event he helped organise at The London School of Economics called called "The Race for Safety". I was on a panel with Shami Chrakrabarti of Liberty and David Davis MP. Both seriously knowledgeable people.
Their achievements are best noted in the following bullet points:
they are working on state surveillance; privacy in developing, emerging and weak democracies; and on data exploitation by companies and governments
fought against RIPA, against the UK ID Card and helped set up NO2ID, against communications data retention in Europe, travel and financial surveillance by the Bush Administration, biometric passports
are now exposing the trade in surveillance technologies to undemocratic regimes, creating a global movement of advocates including in weak and emerging democracies, and applying the rule of law to intelligence agencies' practices
The PI organisational statement is:
"Privacy International is committed to fighting for the right to privacy across the world.
We investigate the secret world of government surveillance and expose the companies enabling it. We litigate to ensure that surveillance is consistent with the rule of law. We advocate for strong national, regional, and international laws that protect privacy. We conduct research to catalyse policy change. We raise awareness about technologies and laws that place privacy at risk, to ensure that the public is informed and engaged.
To ensure that this right is universally respected, we strengthen the capacity of our partners in developing countries and work with international organisations to protect the most vulnerable.
Privacy International envisions a world in which the right to privacy is protected, respected, and fulfilled. Privacy is essential to the protection of autonomy and human dignity, serving as the foundation upon which other human rights are built. In order for individuals to fully participate in the modern world, developments in law and technologies must strengthen and not undermine the ability to freely enjoy this right.
Privacy International, a registered UK charity (No. 1147471), was founded in 1990 and was the first organisation to campaign at an international level on privacy issues."
Please help Privacy International by donating what you can. Their fundraising page is here.
PS It will be interesting to see if any of the subjects raised in the political week on this blog get covered in the election campaigns of any party.