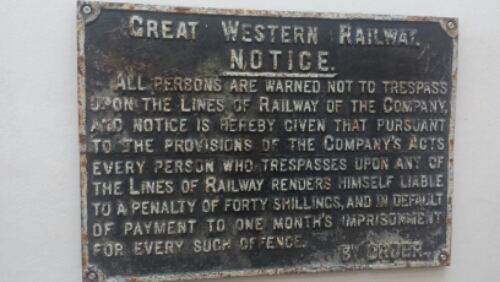 There is still no Bitcoin Exchange UK
Came across this in the Parcel Yard pub in Kings Cross Station. I liked it so took a photo.
When you look at it you can almost imagine the steam trains chuffing by, whistle blowing, engine driver leaning out of his window with blue overalls,  cap and red neckerchief.
Keep away from the line. Kids! It's bloody dangerous.
The fine for being caught is forty shillings. Takes me back. Strange to admit I was around pre-decimalisation. My pocket money was 3d which as I recall bought me a Beano and a sweet or two. It went farthing, ha'penny, penny, 3d, groat, sixpenny, shilling, two bob and two and six. As far as I can remember. Correct me if I'm wrong or have missed one out.
It's ok to take a nostalgic trip but reality is we are massively better off where we are now. It was a nightmare trying to learn adding up in old money.
Winding the clock forward to now my Bitcoin is worth £277. I paid £292 for it a few weeks back. It's been up and down over the weeks. V volatile but it's an experiment. Image below shows fluctuations over the past 12 months. No Bitcoin exchange UK mind.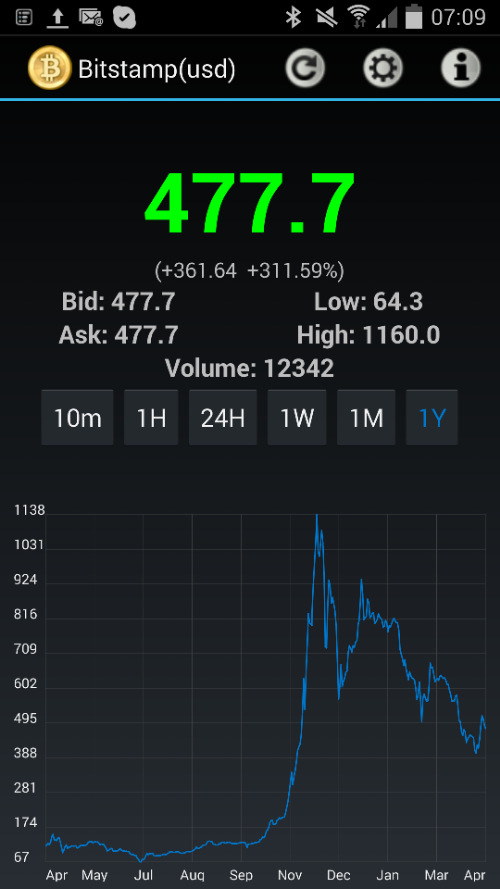 I'm not sure we are going to be better off with Bitcoin. They don't take it as payment in the Parcel Yard yet and it won't get me a Beano. Afaik. Cheers…