I've been daydreaming about technology. Again.
Oftentimes you will see me, fingers unmoving on my keyboard, my mind skimming the clouds (not "the cloud"), blissfully imagining features that I want/need/must have in my next computer.
**Cue dreamy fantasy, Fender Rhodes-ish, 1970s-era TV comedy music. Cue LOUD thunder crack.**
…a monster SSD (I recently carved a Samsung M9T 2TB HHD from a sealed-and-not-meant-to-be-opened Backup Plus external hard drive to install in AppleKory, so you know that when I write "monster" I am not messing around…s'gotta be BIG), a good degree of voice command capability, a separate GPU, a battery that can reliably deliver 10+ hours of juice regardless of use intensity, integrated cellular Internet connectivity, and — naturally — MacBook-level build quality across the board…
**Fade out goofy cue-in music underlay.**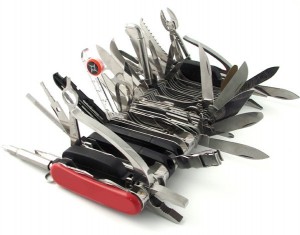 Integrated cellular connectivity. Something of a Holy Grail among a great many of us who drive MacBooks, this functionality has been on my "Features and Functions for AppleKory Upgrade" list (yes, I really do keep such a thing…don't you?) for so long that I am not entirely sure I can reclaim the pixels. That said, my blue-sky tech whimsy is relegated not only to computers but also to smartphones, those marvelous wonders of technology that by their very nature connect to the Internet via cellular. Regular readers know, of course, that I am deeply ensconced (stuck?) in the the search for my next smartphone, which at this point still looks to be the Samsung Galaxy K Zoom. I have yet to actually put my hands on the GKZ, however, and as my near-decision to be among the Zoomed has me feeling as shaky as it does giddy, I am guessing there is a moment of reckoning waiting for me once the darn thing actually becomes available in France. Early reviews are all over the place, though they all seem to reflect less the smartphone's build quality and feature set and more the usage values of the reviewers themselves. In aggregate, though, those reviews fall mostly in line with expectation, describing the not-so-little bugger as a "niche product"…a niche that, when described, sounds an awful lot like one into which I enjoy lanyard pass access. Still, it seems that every week there is yet another new player on the field that deserves consideration — just yesterday Amazon's Jeff Bezos splashily announced his company's entry to the Smartphone Wars, the Amazon Fire Phone, which has not one and not two but SIX cameras on-board — and until such time as I can try on the Galaxy K Zoom for size (and weight) my musings on the device will be blue-sky whimsy indeed.
**Cue dreamy fantasy, Fender Rhodes-ish, 1970s-era TV comedy music. Cue LOUD thunder crack.**
…ready to perform as smartphone and compact camera, and serving well as both while requiring the precious pocket space of of just one…sharp and responsive camera function, especially in low-light situations requiring tight optical zoom…well-designed apps serving essential and not-so-essential needs…easy and thoughtful interaction and synchronization with AppleKory…elevation of my walkabout effectiveness from the sludgy puddle into which my iPhone 4 currently has it imprisoned…ah, bliss…
**Fade out goofy music.**
Pie in the sky, baby!
So have you gotten the impression that for me it is all about the Internet? Nay, I say! Let's have a little talk about tweedle beetles…er, cameras (and set aside the fact that many of them these days have some kind of Internet capability, because nobody buys a camera primarily for that). Up front, let me say that nearly four years in I continue to be utterly besotted with my Leica D-Lux 5 (the lovely Leyna). Despite this, however, nary a full day passes without me dropping into some camera review site or another (dpreview.com, I'm talkin' 'bout you) and gorging myself on the latest this-and-that in the world of photo-taking apparatus goodness. My next camera…my next camera…
**Cue silly dream fantasy whatnot music for last time. LOUD thunder crack, too.**
…weather-resistant…compact size, but with interchangeable lenses…built-in wifi file transfer capability…insanely-high resolution EVF and rearview monitor…somewhat retro…finger-tingling build quality…
**Fade out. End the darn post already.**
Yes, yes, me likes me cameras.
Me also…I also (Bizarro voice only works in teeny tiny doses) thirst to soar with new-gadget-happy, like all qualifying tech geeks who have over the years read an embarrassing number of comic books and tuned into far too much sci-fi television. I am sorry to say, though, that the wearable-whatever getting most of the ink these days just isn't getting me up to escape velocity. I haven't worn a watch on my wrist since 1992, a streak that I cannot imagine coming to an end any time soon, iWatch or whichever Dick Tracy contraption notwithstanding (including this watch). And as for Google Glass, I have never been able to get my head around the idea of wearing glasses for reasons other than dire necessity (2-D cinema-going guy that I am), and more than halfway to my own personal Finish Line I have yet to encounter a pair of sunglasses that looked like anything other than a waste of money. iBelt? Amazon Fire Shoes? A power ring or magic lasso? No no no no no. I don't daydream about wearing my gadget tech these days…I want it IMPLANTED!
Related posts: