Trefor.net welcomes guest contributor Alex Kinch, Founder and CEO of Ziron.
The game is finally up for many 'rip-off' 084 and 087 numbers. Thanks to the EU's Consumer Rights Directive – and the corresponding UK legislation (The Consumer Contracts (Information, Cancellation and Additional Payments) Regulations 2013), as of 13-June-2014 customers will not pay more than the "basic rate" when calling a wide range of businesses for customer service, complaints, renewals and cancellations. Hopefully by that point the majority of businesses will have already swapped their numbers, however what is really interesting is the reason why this change is taking place and what the impact will be.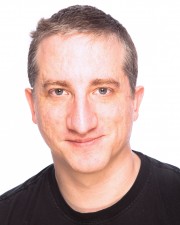 I may be showing my age, but I remember when the 084/ 087 numbers hit the mainstream at the start of the millennium. For businesses the advantage was clear: profit resulting from the call charges. Understandably, though, this didn't make consumers very happy, and you can see their point. After all, who wants to be charged a premium rate whilst waiting an age listening to "Greensleeves" on repeat?
Mobile operator Three estimates the cost to consumers at half a billion pounds a year with research and testing company Which? pitting the figure at £385 a year, per household, which is not really small change by anyone's standards. Thus, it's no wonder that 67% of the consumers surveyed by Which? thought that these high-rate numbers were being deliberately used to discourage people from calling them.
So with Which? and other consumer rights groups complaining to the government to take action, it is great that something is finally being done to end this 'rip off'. As with everything, however, there is a catch: certain types of companies are exempt from the legislation, including financial services, gambling, construction, and property sales and rental. There is hope, of course, that the Financial Conduct Authority (FCA) will put pressure on their members to voluntarily comply.
All of this has been good news for the numbering market, as demand for 03 numbers has gone through the roof. It feels as though consumers get that 03 numbers are 'national' numbers, but that they are billed like a geographic call. The real question, though, is how this will affect call volume and whether businesses will find other ways to recoup their lost revenue. I guess we will find out next month…
Related Posts: